Book an Interim Service for Cars & Vans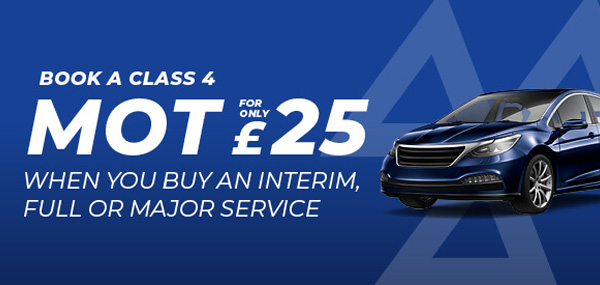 What is an Interim Service?
An Interim Service is a routine car check that's needed every six months to help keep your vehicle running smoothly. This type of service inspection looks at 32 components, including tyre tread depth and brake system checks. A number of vital checks are carried out in an Interim Service, meaning it's important you get one booked in biannually. This way you can ensure your car remains in good condition and you can avoid basic issues that can cause costly damage if ignored.
Arguably the most important part of an Interim Service is having the oil changed with the correct grade and specification of quality oil for your vehicle. This prevents long-lasting engine damage, maintains performance and ensures that emissions are kept to a minimum. That's why ATS Euromaster uses premium Mobil oil*. ATS Euromaster recommends our Interim Service annually for vehicles driving less than 8,000 miles a year.
*Subject to Mobil oil making a suitable specification oil. Where Mobil Super or Mobil 1 oil is not available, an alternative suitable specification oil will be used."
How much does an Interim Service cost?
The cost of a service at ATS Euromaster starts from £114. There are certain factors that affect the price of your Interim Service, meaning it could change service to service. These factors include:
The vehicle make and model
The car engine size
Calculate an Interim Service cost for your vehicle by entering your registration in the tool bar at the top of the page. You can then choose from the different service options.
What is included in an Interim car service?
At ATS Euromaster our Interim Service is manily a fluids and component check for your vehicle. It includes 32 checks and services to help make sure your vehicle stays at its peak for longer. An Interim Service generally looks at your car's fluid levels, like the brake fluid, anti-freeze coolant and screen wash. The engine's condition is also checked, as well as the batteries, tyres and lights.
These include (but are not limited to):
Up to 10 litres of Mobil oil*
Tyre tread depth, pressure and condition checks
Multiple brake system checks
Power steering oil top-up
Screen wash top-up
Diagnostics 'warning lights' check
10 interior / exterior checks
9 engine / under bonnet checks
8 under vehicle checks
Road test (before and after service)
Service light reset (subject to equipment capability)
*Any oil required over 10 litres will be charged extra per litre.
What's the difference between an Interim and Full Car Service?
If you're wondering whether your vehicle needs an Interim Service or Full Service, we're here to help. The key difference is, cars that are used for shorter distances usually require an Interim Service and cars that travel longer distances need a Full Service. This is because an Interim check is less thorough than a Full check, covering less checkpoints in the vehicle.
What are the different types of car services?
There are three main car services with ATS Euromaster: Interim, Major and Full Car Service. Each service carries out different checks on your vehicle depending on what type of service your vehicle needs. Find more information on what is a car service and choose the right service for you.
How often should you service your car?
An Interim Service is usually required every six months, dependant on how many miles you've driven. A Full Service, also known as an annual service, should be carried out every year. A Major Service is advised every two years and is the most thorough check.
Which Mobil oil should I select with my service?
High quality fresh engine oil helps to make sure that important components in your engine can move freely. Old oil can restrict movement of these parts and over time damage can occur. At ATS Euromaster, we use Mobil oil, due to its superior quality.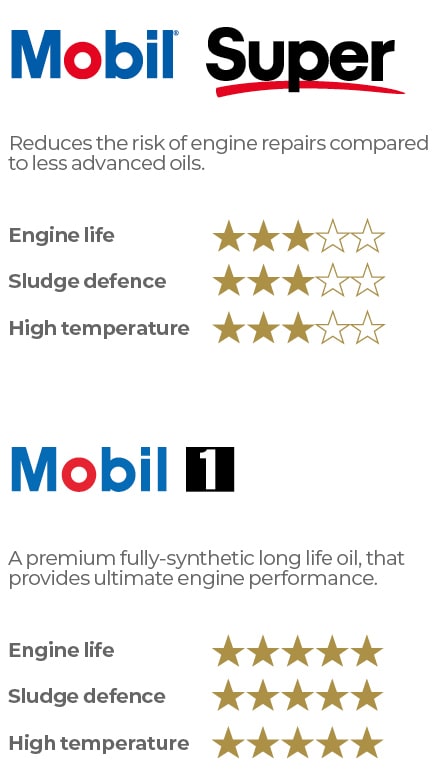 Terms and Conditions
ATS Euromaster Vehicle Servicing consists of multi-point inspections which cover the most common checks covered in vehicle manufacturers' servicing schedules.

The ATS Service Packages may vary from the servicing requirements of vehicle warranty providers. Where a vehicle is under Warranty (whether new or used) the Customer is advised to check to ensure the Service Package provided by ATS Euromaster will not invalidate the warranty.

Timing Belts (otherwise referred to as Camshaft Drive Belts) are not physically checked or replaced as part of the ATS Service Packages. Customers are advised to follow the vehicle manufacturers' guidelines for details of when this should be done.

ATS Euromaster Vehicle Servicing is only available at selected ATS Service Centres. Enter your postcode or town into our store locator to check local availability.

Different vehicles require different servicing levels depending on the age, make and model of vehicle; please refer to your manufacturer's handbook for detailed information.

All parts fitted as part of the ATS Service Packages are of matching quality to the original manufacturer parts.

Vehicle Servicing purchased via www.atseuromaster.co.uk is available to retail customers only.

The combined MOT and Servicing offer is only available with Class 4 MOT tests.

Prices vary according to service option selected, engine cc of vehicle, oil and quantity of oil used.

The price is based on the checks set out in the ATS Euromaster Vehicle Servicing report. Any additional work required will be subject to charge.

The prices are available for Servicing only.

The prices stated on the website for Vehicle Servicing are for online purchases and may vary from the prices charged for Servicing purchased direct from the Service Centres.

If your vehicle requires more than 10 litres of oil, an additional charge will be made per additional litre required.

ATS Euromaster Vehicle Servicing is not available for all makes and models of vehicles including HGVs. Please contact your local Centre if in doubt.

Where Mobil Super or Mobil 1 oil is not available, an alternative suitable specification oil will be used.

ATS Euromaster Terms and Conditions apply in respect of all offers and all products and services – see Terms and Conditions at www.atseuromaster.co.uk/consumer/terms-conditions.
Please note that images are used for illustration purposes only.